Description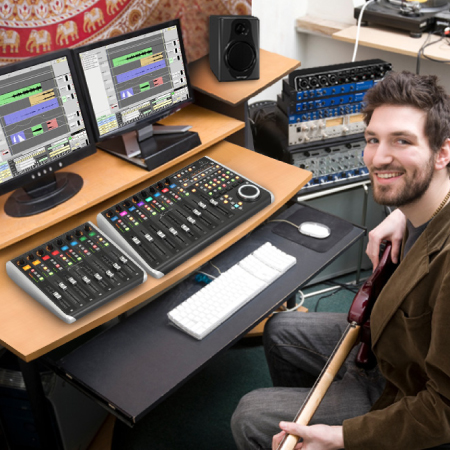 STUDIO 50USB
Whether you're creating music or simply enjoying it, you want a serious speaker with accurate sound. The STUDIO 50USB's ultra-linear, 150-Watt digital monitor speakers combine exceptional USB and analog connectivity in a bi-amped, 2-way speaker configuration, providing the perfect sonic upgrade for any audio or video application. And when it comes time to let your creative juices flow, STUDIO 50USB delivers studio-grade performance – giving you the power to dial-in your perfect sound. Every detail of your mix comes through in all its pristine clarity, with the kind of dynamics and impact that can only come from a high-resolution studio monitor system.
Bi-Amplification - The Path to Absolute Signal Integrity
With its 150 ultra-clean Watts of digital output, delivered through separately powered drivers via a true bi-amping mode with 2 amplifiers per speaker, the STUDIO 50USB delivers high-resolution sound that really brings out the best in your music. You will notice that most competitors apply simple passive crossovers, which not only inaccurately separate the frequency spectrum, but most importantly impact the drivers' performance. Behringer has gone the extra mile, driving each woofer and tweeter with a separate amplifier for absolute signal integrity.
Great care was taken to match the system's amplifiers and crossover points specifically to the woofer and tweeter for optimal efficiency. STUDIO 50USB's performance provides ultra-linear frequency response – perfect for multimedia production, or just enjoying sound from your streaming media.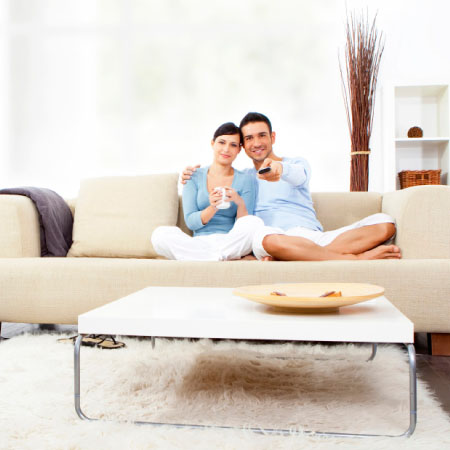 Room-Filling Sound
The STUDIO 50USB's 1" silk dome tweeters produce sparkling highs, while its long-throw 5" woofers with bulletproof, deformation-resistant cones deliver maximum bass. And all that sound comes together for an extremely large sweet spot providing you with room-filling sound wherever your are, thanks to the STUDIO 50USB's advanced waveguide technology.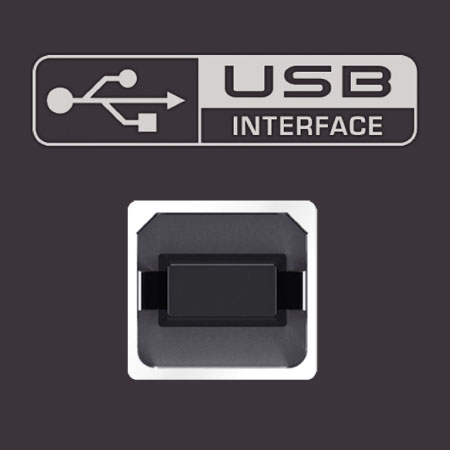 USB Simplicity and Convenience
USB connectivity eliminates the need for special cables and adapters, which makes setup a breeze – plus, STUDIO 50USB powered speakers are magnetically-shielded to work perfectly with your computer monitor – even when placed in close proximity to video monitors of all types. To add a touch of style to STUDIO 50USB's amazing sonic features, we wrapped them in an elegantly streamlined package with gracious curves that complements even the most-sophisticated décor.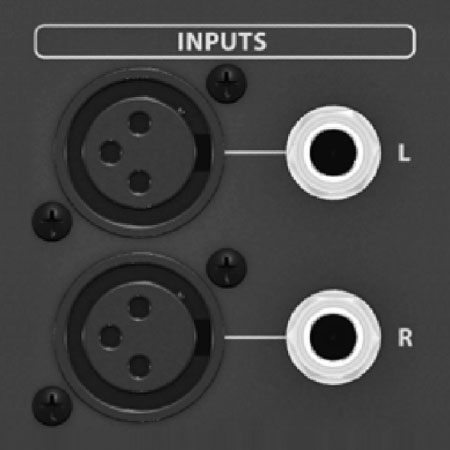 Analog at the Ready
Flexibility is built into every pair of STUDIO 50USB speakers. You also have the freedom to connect either a stereo XLR or TRS device to the rear panel inputs of the STUDIO 50USB – simultaneously.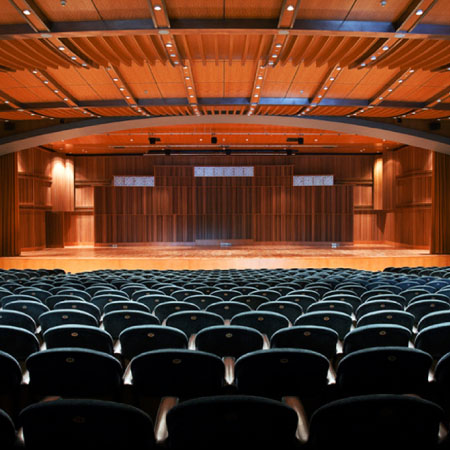 Bring Your Music to Life
With its room-filling 150-Watt output, high-quality woofers and tweeters plus true bi-amped mode, flexible USB / analog connectivity and elegant styling, the STUDIO 50USB digital monitor speakers will bring your music to life! Get your hands on a pair today and take your digital music library to the next level.