Description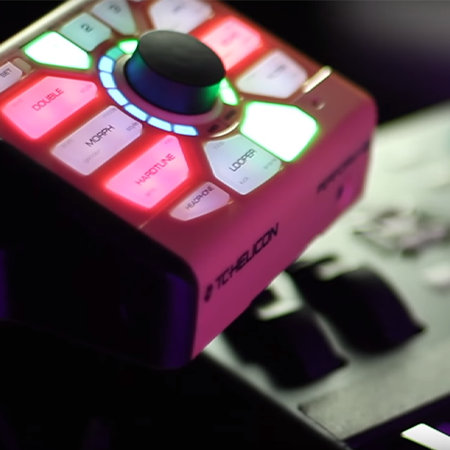 Perform Series PERFORM-VE
The PERFORM-VE is an amazing tool for the electronic musician who wants to experiment with Vocoding, Vocal Sample Synthesis, and other vocal effects. It combines an innovative sampling engine with world-class vocal effects, midi harmonies, and an intuitive looper to create a unique instrument.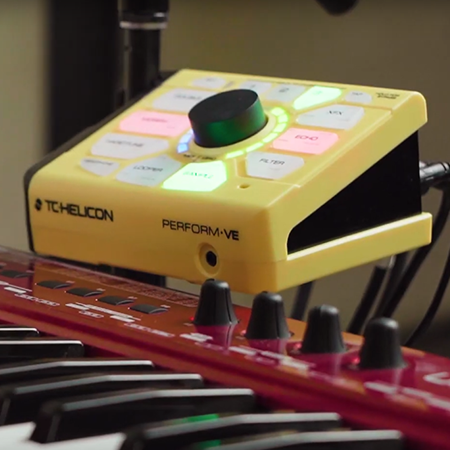 Game-changing Synthesis
VE's Vocal Sample Synthesis engine allows you to manipulate samples in ways that were previously impossible. All it takes is one press of a button! Instantly record and play back time-stretched and pitch-flattened samples from your midi keyboard without the hassle of using an editor.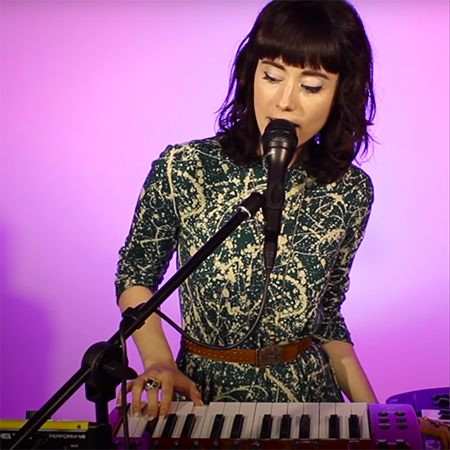 Be Inspired
Create unique, exciting sounds like you would on any other synthesizer, except with your voice. Vocal Sample Synthesis allows you to mimic filters and envelopes naturally with your voice, and the VE's comprehensive suite of effects allows you to further tweak your sound.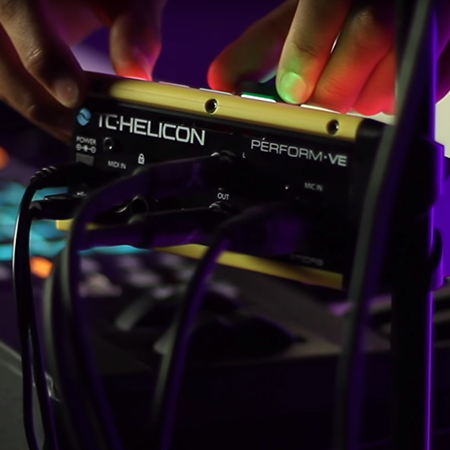 Morph and Modulate
You can easily use the PERFORM-VE to shift, modulate and mangle your vocals in ways you've never heard before. Use the morph button to change your pitch and gender, and use the XFX button to apply rhythmic modulation effects!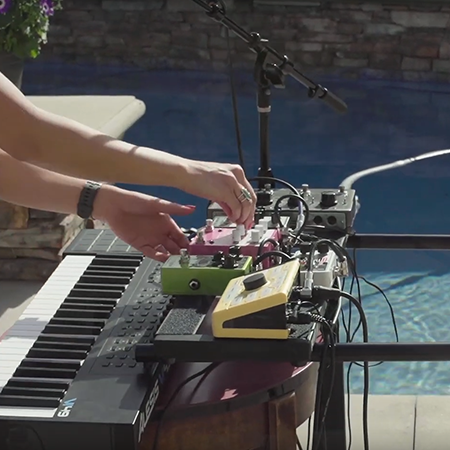 Get Loopy
VE has a fast, intuitive two-track drum/audio looper that is beginner friendly yet feature rich. Lay down a short drum groove using the inbuilt drum samples and then lay down a longer multi-bar loop on top of it using your voice, VE's sample-synth, or an external instrument.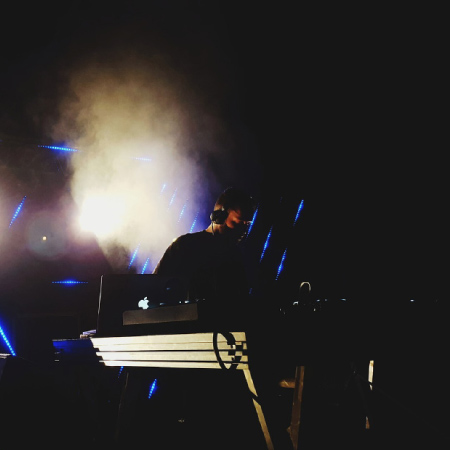 Stay Synced
Keep your gear in sync thanks to PERFORM-VE's ability to receive MIDI tempo data from a wide range of external devices and use the aux input to loop external instruments.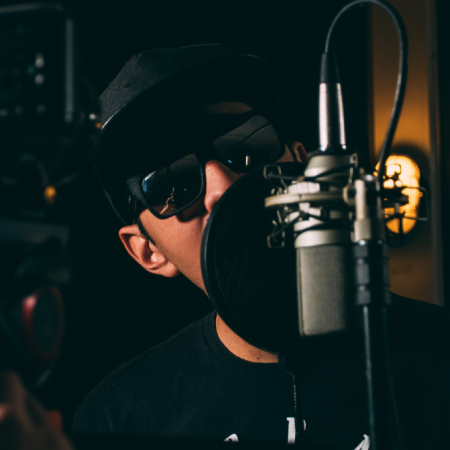 Record with Ease
PERFORM-VE can seamlessly integrate with any professional or home studio setup. Its multichannel USB audio interface allows you to record directly into your DAW or use VE to efficiently re-process already recorded vocals. The professional grade Midas Preamplifiers give the VE pristine audio and warm analog soft-saturation when overdriven.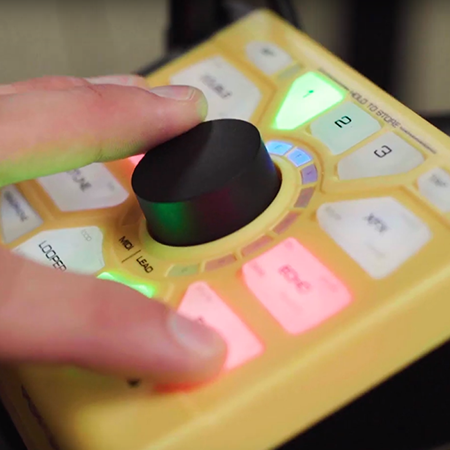 Instant Access
The center knob allows you to instantly control and modulate all VE's effects, making performance and sound design a breeze. No menu-diving here!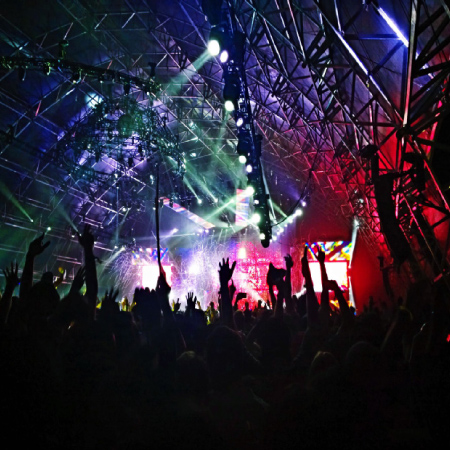 What does it do?
• Vocal-Sample Synthesis
• Vocoding with 9 dual-oscillator Virtual Analog waveforms
• Two-voice vocal doubling w/ octave up/down functionality
• Hardtune for hard or subtle pitch correction
• Pitch and gender shifting
• Pitch controlled Gender Morphing
• Modulation effects such as chopper, panning, stutter, flanger, and ring-mod w/real time mod control
• Reverb with 4 styles
• Delay w/ping-pong or mono and tempo-synced subdivisions
• 5 Filter Styles
• 1-button Looper with built in drum sounds and sound on sound looping.
• Side-chain compression linked to kick drum.
• Loopable auxiliary audio input
• Tone control for adaptive eq, compression, and de-essing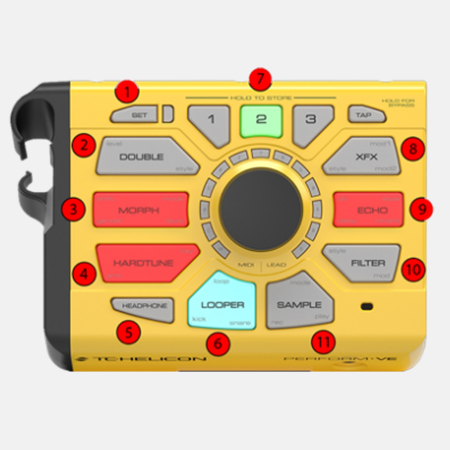 Check It Out!
1. Intelligent mic input gain for quick and painless setup
2. Choose from a variety of vocal doubling sounds
3. Morph the pitch and gender of your voice in real-time, and access analog synth modelling and controls
4. Hardtune your voice for extreme tuning effects
5. Monitor your performance with a dedicated headphone output
6. Looper with built in drum samples
7. Store your favourite vocal sounds as presets
8. XFX lets you rhythmically modulate your voice in new and exciting ways
9. Create space with different styles of Echo and Reverb, all synced to midi tempo
10. Shape your tone with a variety of filter styles
11. Our new Vocal Sample Synthesis engine lets you use your voice as a synthesizer wave-form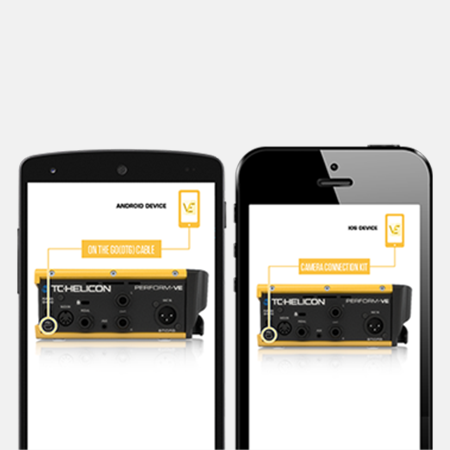 Get Smart
Go deeper with the free PERFORM-VE app for your smartphone. Compatible with both iOS and Android devices, you can store your favorite sounds, import cool new samples and capture your performances.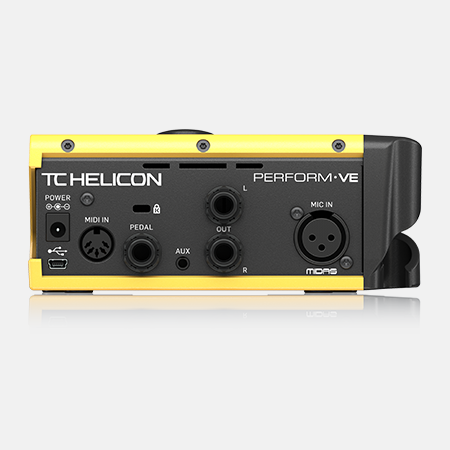 VoiceSupport
VoiceSupport, our free desktop app, gives you the latest firmware updates and maintains your personal database of presets. All you need is a Mac or Windows computer with a USB input.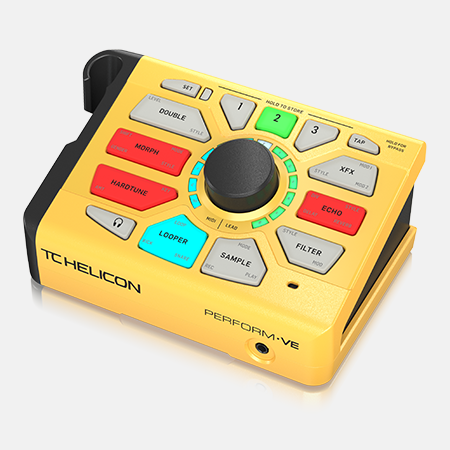 Practice Without a Mic
When you're not beaming presets to it, the embedded RoomSenseTM mic on PERFORM-VE doubles as a handy vocal input for headphone sessions when the ideas come faster than getting up and plugging in your regular mic.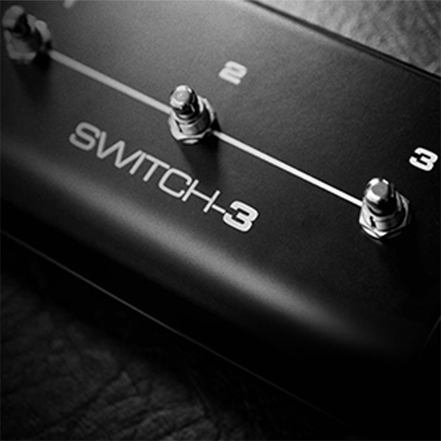 Hands Off
Add a TC Helicon SWITCH-3 or SWITCH-6 to control and toggle effects from the floor.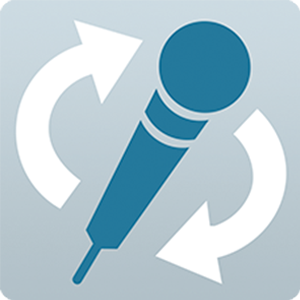 PERFORM-VE Software
Follow the steps below to get your unit updated to the latest firmware and recording ready.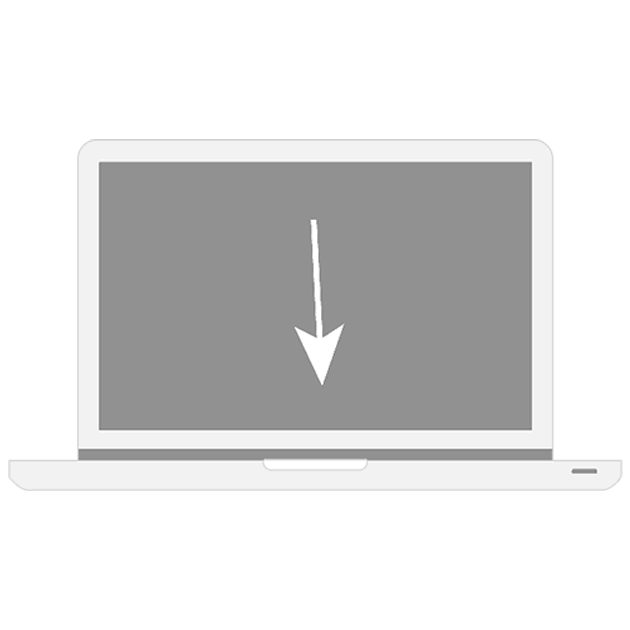 Step 1 - Get the Driver
Windows Users Only
Download and install the driver below to your computer.
Follow the prompts, you know what to do.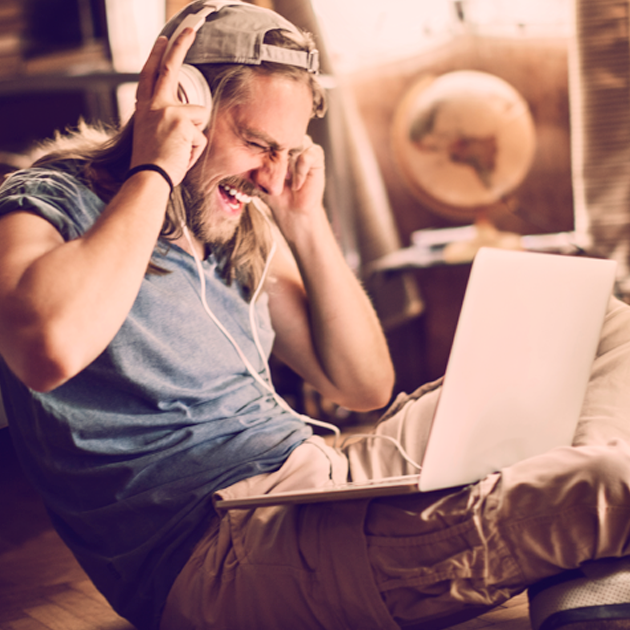 Step 2 - VoiceSupport
More downloading and installing, this time with our VoiceSupport software!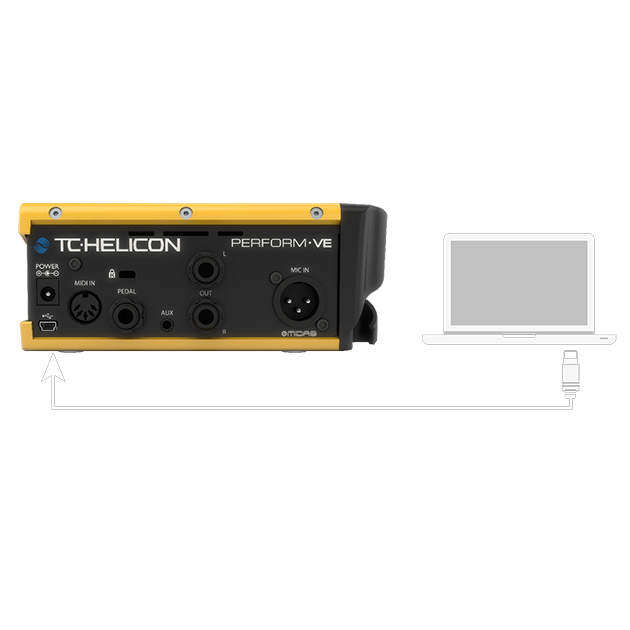 Step 3 - Plug It in and Hit Update
Connect your PERFORM-VE to your computer (via USB) while running VoiceSupport. You will be prompted to update to the latest PERFORM-VE build.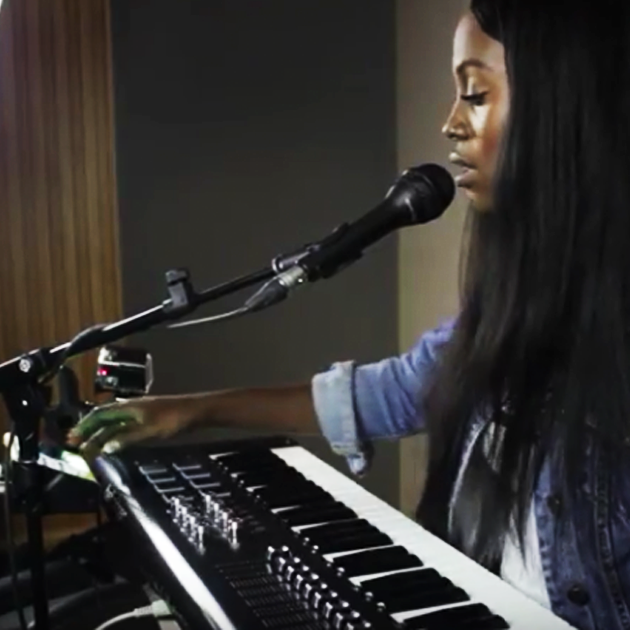 Go and Make Some Beautiful Music
Enjoy your PERFORM-VE! Don't forget to reconnect to VoiceSupport regularly to keep your unit up-to-date.